Community Links are hugely excited to have been awarded, by the Department of Health (DH), the opportunity to lead a highly innovative peer mentoring project, More than Mentors, which has recently started delivery in schools within the London Borough of Barking and Dagenham.
Addressing the current crisis in young people's mental health and focusing on building resilience
Over recent years it has become increasingly evident that young people's mental health needs to be seen as a priority for both health and educational services. Escalating demand against insufficient capacity within current services has created a growing crisis in mental health. As highlighted in our report: 'Thriving Minds: Acting early on mental health', the current crisis in mental health is as much a social crisis, as a medical or funding crisis. Mental health underpins so many aspects of our lives that, in order to tackle the causes of poor mental health, we need a far-ranging response beyond simply reforming mental health services. We need effective, evidence-based initiatives in the community that can deliver more preventative support and are focused on building resilience.
More than Mentors is a new and creative model of peer mentoring, which has been co-designed and co-delivered as a pilot study in east London. Through the Department of Health's "health and social care volunteer fund" Community Links has been invited to take the lead in rolling this programme out in 5 boroughs across the capital – with Jo Richardson Community School and Eastbury Community School, both in London Borough of Barking and Dagenham being the first schools where we are delivering this intervention.
The programme draws on the best evidence from across the field, exploring peer mentoring as a way of preventing significant mental health conditions in young people. Peer mentoring – where older adolescents support their younger peers – has been shown to prevent the development of mental health problems in research studies. However, frequently in practice, little attention is given to the evidence around recruitment, training and support of these volunteer mentors. Community Links, with a wider partnership team, will work with adolescent volunteer as well as commissioners, to further co-develop, test, evaluate and subsequently disseminate an approach which sustainably delivers an effective voluntary peer mentoring workforce across London.
Rolling out More than Mentors across the capital
Over the next two years Community Links will be training peer mentors, offering peer mentoring and training the trainers as More than Mentors youth practitioners. The programme strives to prevent future mental health conditions in young people, and to ensure those who are struggling are able to access the support available across schools and community settings in 5 boroughs within the capital. By supporting students earlier, we are addressing early markers for mental health conditions such as depression, stress and anxieties, reducing associated symptoms and supporting students in feeling able to overcome everyday pressures. Furthermore, by connecting with the local transformation agenda for Children and Young People's mental health services, we will also look to support the development of an approach that is focused on building resilience in young people.
The More than Mentors programme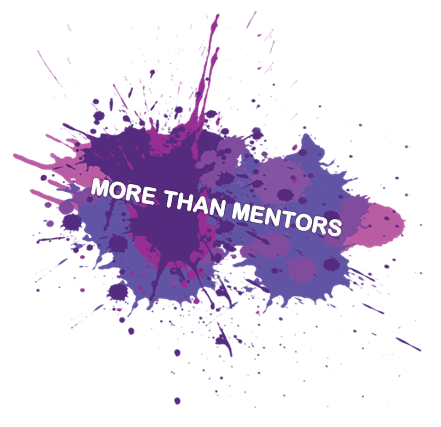 This programme trains young people aged 14-17 years old in schools and community settings such as youth clubs, to become peer mentors through a 2-day/5 session accredited (NOCN) programme of learning. Mentors are then able to offer a 10-week programme of support for mentees (aged 12-16 years old) – a programme that offers both one-to-one support and group-based, positive activities. The mentors and mentees are supported throughout the programme by experienced More than Mentors Youth Practitioners and a mental health specialist. At all stages the mentors are supervised and supported in their development as a mentor, ensuring that they can offer guidance and support to their mentees.
More than Mentors is an ambitious programme, which aims to support many young people across the capital by taking a new and innovative approach. We are keen to keep you informed of how the work is progressing. We will be sharing regular blog posts so that young people and professionals can read about the project, and hear what young people and wider stakeholders feel about the work and its impact within their schools and communities. These are exciting times for Community Links, and we are looking forward to sharing this important work with you.
If you are interested in learning more about More than Mentors, then please get in touch.
Jason Turner – Project manager
jason.turner@community-links.org
Nick Barnes – Strategic lead advisor for More than Mentors
nick.barnes@community-links.org