The Dormant Assets Commission reported last week that an additional £1bn to £2bn lies in old insurance policies, investment portfolios and pensions and can be released for funding the voluntary sector. This more than doubles the amount that has already been identified.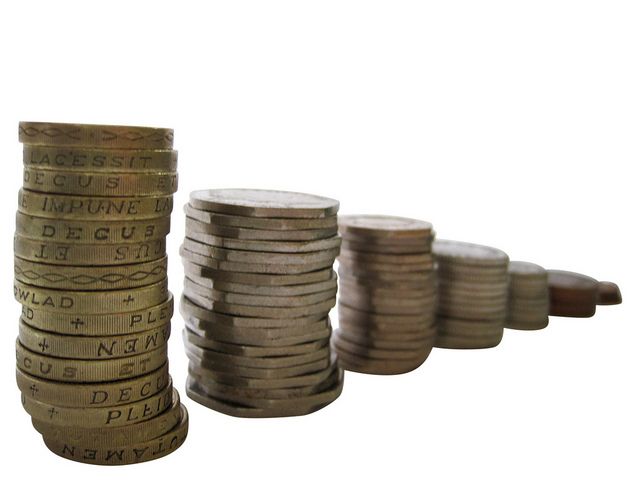 The Dormant Accounts Act in 2008 provided for the collection and distribution of these forgotten funds. All the money so far has gone to Big Society Capital but Civil Society Minister Rob Wilson has already indicated that the new money could be used to "help good causes" in various ways.
First let's put the numbers into perspective. The wonderful Comic Relief took 30 years to raise £1bn. Children in Need raised £46m last year. The Big Lottery Fund, far and away Britain's biggest independent funder distributed £583m. All three are tremendously important funders of the third sector, particularly of smaller local organisations, but a dormant fund in excess of £1bn would be significantly bigger than all of them put together.  In the budget speech today the Chancellor will even announce to the nation government programmes with smaller numbers attached. There has already been much trailing,  for instance,  of an anticipated £320m for the expansion of the free school programme.
We congratulate the Minister for establishing this important Commission and we welcome its findings.
This, however, is only half the story.  I also want to make two other points:
First, the original arrangement was applied only to the small group of major banks included in the Merlin agreement – Barclays, HSBC, Lloyds Banking Group and RBS.  At the time Gordon Brown made clear the intention to first establish the process with the biggest players and then expand the scheme.  Seven hard years elapsed before the Commission was set up to explore the options in December 2015.  Throughout that time we pressed ministers, their shadows and their seniors, Manifesto groups, a party leader and a PM to, at the very least, take a look at the possibilities. I recalled repeatedly that £11bn was the number first discussed as the full potential of the scheme at the time of its inception. Back of a Treasury envelope, perhaps, and maybe overstated but even half that sum, harnessed to a programme for refuelling the voluntary sector, would have been a really substantial and eye catching government programme or manifesto pledge.
Why did no one listen for so long?  It's not as if the sector has had more money than we needed in these recent difficult years.
Second, the Commission reporting last week was understandably cautious in its estimates and limited in its purview. £1bn to £2bn is a long way short of those early numbers. I think there is more money still yet to be unearthed. Much of it may be in smaller amounts, some of it might even be local and in unlikely places.  In London, for instance, £223m lies on dormant Oyster cards – the sort that most Londoners have, at some point, lost, replaced and forgotten. Suppose TfL spent a very generous £10m on a three month campaign promoting the reclamation of this money. I doubt if very much would be claimed but suppose we were left with just half. As we have pointed out to London's Mayor you could do a lot of important work in London's most disadvantaged communities with £100m.
And these are all schemes that keep on giving. Although the big numbers have accumulated over many years and will never be repeated, additional installments reach the deadline date every year.  The London Oyster pot, for example, rose by £53m between 2015 and 2016.  Once the reclamation procedures are in place the process will generate a more modest but regular yield year after year.
Let us be clear, none of this money belongs to the banks, the pension companies, TFL etc. It belongs to us. If it can't be returned to the original customer it should be used for the common good. It should not be used to bolster numbers and generate interest on big corporate balance sheets.
It is, without doubt,  terrific news that a further £1bn plus will be flowing into the sector soon and I don't mean to be a grumpy old man but, amidst the rightful welcome, lessons must be learnt: Pain could have been avoided if the opportunity had been responsibly explored a long time ago.  Let us not now endure another nine lean years before thoroughly exploiting ALL the possibilities.