The launch of the Jo Cox Loneliness Commission a couple of weeks ago attracted more media attention than might be expected for such an event. No doubt this was largely due to the appalling circumstances of its genesis: Ms Cox was deeply concerned about the issue and was planning the commission at the time of her murder. MPs Rachel Reeves and Seema Kennedy are now carrying forward the work that she began.
However I don't think the tragic association accounts for all the attention: As I have written previously, at least one in five Brits are lonely often or all of the time. Loneliness is a twenty first century  plague and although almost all the press coverage over the last two weeks has focused on  older people this is, as I noted a couple of weeks ago, a misleading emphasis.  Study after study has shown that no age or social group is immune.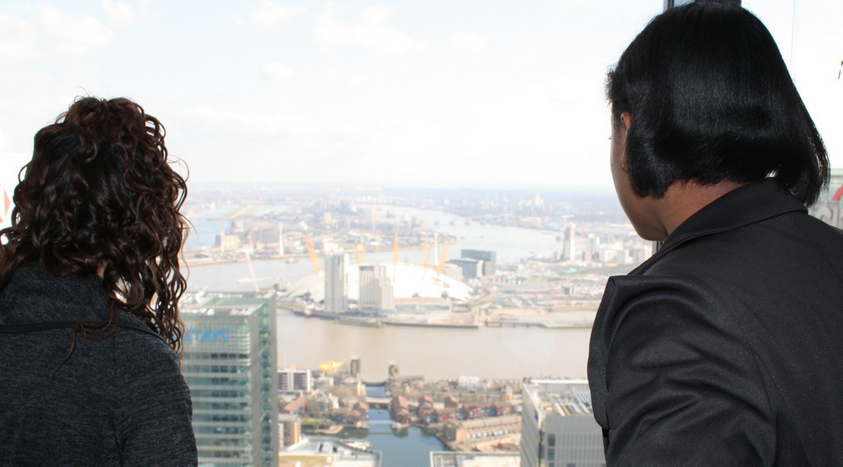 We have been thinking about the early action contribution to this conversation. Our Early Action in Later Life report stirred passions in 2014 with the assertion that "befriending schemes are to social isolation what food banks are to poverty".
We meant no disrespect to befriending schemes or to Food Banks, both are an essential response to a crisis, but neither, on their own, offer a long term solution. Alongside the remedial work we need a deeper, longer term approach to redressing the causes of loneliness.  Just as we must ask "why are so many people hungry?" and tackle those issues, so too must we ask "why are so many people lonely?" and confront the causes
This takes us into the wider issue of social isolation which we need to address not only to beat loneliness but also to boost educational performance, enhance economic opportunity and social mobility, reduce health inequalities, improve social cohesion and indeed do almost everything that really matters.
And, far from making progress on social isolation, we are not even moving in the right direction. Instead we are, as Alvin Toffler wrote, "experiencing the dizzying disorientation brought on by the premature arrival of the future".  Our every transaction is now automated from paying the rent to fixing a doctor's appointment. Social media has redefined our understanding of friendship. We have limitless virtual networks but fewer real friends. Those that we do have are likely to be scattered and distant. We network but we don't relate. And we have devalued our understanding of the concept of "relationships" to the point where I travel to Birmingham and Virgin Trains assure me that they "value our relationship".
Fake relationships are as ubiquitous in 2017, and just as insidious, as fake news.
Across the sweep of history this sequence is not unfamiliar. First the agrarian, then the industrial revolutions disrupted social patterns and called for new ways of behaving individually and collectively. Social change followed but it took a while. Now we are again in the catch up phase. Part 3.2 as it were, of the technological revolution that has so transformed our lives in recent years.
We have to tackle the scourge of social isolation by fixing the cause. To do that we must begin with a two part question:
First, what is a real relationship?  I think it is one that nourishes with depth and meaning.  It is between people, possibly facilitated by a machine or an organisation but not with a machine or an organisation. And it is about more than kindness or reciprocity, empathy or solidarity although it is all these things. It may be closest to what in Africa is known as Ubuntu – "my humanity is inextricably bound up in yours. We belong in a bundle of life" Desmond Tutu.
And then, what is a real 21st century relationship? We can't rewind the clock even if we wanted to. Our generation's big challenge is to fathom out how we use and benefit from the recent advances in ways which don't devalue our essential humanity but which value, sustain and enrich it.
Voluntary organisations like ours don't have all the pressing mandatory duties of a statutory authority. We have the freedom, and with the freedom a responsibility, to try to understand not just how we manage or ameliorate a problem but how we build a better society. I'm not sure what Revolution 3.2 should look like but I do think  we should try to free the space to think about it not least because, as Dr Toffler also said, "You've got to think about big things while you're doing small things, so that all the small things go in the right direction."